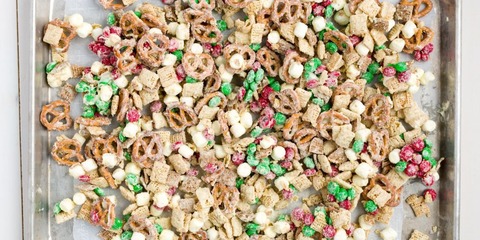 Don't even think about heading to a Christmas party without a batch of this .
Total Time: 0:35
Prep: 0:05
Level: Easy
Serves: 6
Ingredients
3 c. corn chex
2 c. wheat chex
2 c . mini pretzels
2 c. mini marshmallows
1 c. red and green M&Ms
20 oz. white chocolate
Directions
In a large bowl, mix together Corn Chex, Wheat Chex, pretzels, mini marshmallows, and M&Ms.
Melt white chocolate and pour over mixture. Stir until fully coated.
Transfer mixture to a parchment-lined baking sheet or dish and refrigerate until firm, about 30 minutes
Bo Ying Compound Eu Yan Sang
. Enjoy!